ALTERNATIVE ENERGY, RENEWABLE ENERGY, GREEN ENERGY, CLEAN ENERGY, SUSTAINABLE ENERGY
Alternative Energy and Renewable Power Funding Solutions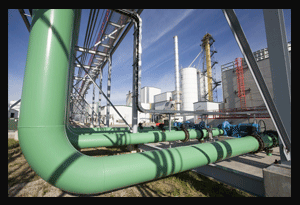 Commercial Funding International, LLC (CFI) is a boutique commercial mortgage brokerage and consulting firm.
CFI is motivated to help companies with projects with proven, cost-effective technologies that can reduce the impact of global climate change, improve air quality, stabilize the electric power grid, better help meet growing electricity demand and lessen our dependence on fossil sources.
Project financing is a crucial component of any successful alternative energy or renewable power project, especially during difficult economic times. CFI can assist Clients and brokers in their attempt to secure funding by working on $5M (USD) to $500M (USD) and higher alternative energy and renewable power funding requests that may require innovative financing and structuring.
CFI has expertise and network contacts that can provide capital solutions and project finance advisory services in the energy, power, and infrastructure sectors across the globe. Our network can combine extensive industry experience, expertise and underwriting capacity to help create comprehensive solutions to our Clients' most critical strategic and funding needs.
CFI alternative energy financing services can result in the alignment interests of investors, developers and large scale energy users to finance and build renewable energy projects. The strategies of funding may leverage debt, equity, leasing and power purchase agreement (PPA) structures to meet energy financial objectives. Through our network contacts, specific government grant and incentive programs may be utilized to deliver maximum return on investment.
The CFI network of sources are versed in a wide variety of financing programs, including equity fundraising for solar startups, construction financing for power plant development, PPA origination, energy asset acquisitions and power billing programs.
Our network includes Lender/Investor underwriting groups that can provide creative financial solutions, in addition to working with major commercial banks, multilateral institutions, and export credit agencies. On the equity side, our network includes strategic and financial investors looking for investment opportunities for greenfield and/or developed projects in the energy, power, and infrastructure sectors.
Also, one of our sources has several institutional investors that represent a combined $30 Billion in funds earmarked for Solar, Wind and other Renewable Energy projects.
Our Lenders and Lender/Investor underwriting sources prefer that a Client have at least 10% in cash invested in the project already or proof they have it available to invest. Otherwise, our sources may be able to bootstrap the financing of the project with a combination of senior debt financing, debt financing and equity capital, Sale-Lease Back Financing, Joint Venture Financing, or our sources may be able to arrange financing for your energy project based on your Power Purchase Agreement (PPA) and/or the creation of Industrial Development Revenue Bonds.
BROKER INQUIRIES ARE WELCOMED AND APPRECIATED.
IMPORTANT: If you are serious about securing funding, please email us a 1 to 5 page Executive Overview or feel free to call us first.
Commercial Funding International, LLC
Mr. Jerry O'Neill, Managing Member
"Real. Smart. Funding Solutions."
Office: (503) 245-2789
E-mail: ajoneill@commercialfundinginternational.com
Commercial Funding International and CFI are a Trademarks of Commercial Funding International, LLC.
Home Page | Alternative Energy | Asset-Based Loans | Bridge Loans | Business Finance | CEO Letter | Company | Contact Us
Developments | Hard Money Loans | International | Joint Ventures | 100% LTC Loans | Real Estate | Hybrid Debt Program | Unique Capitalization