HARD MONEY LOANS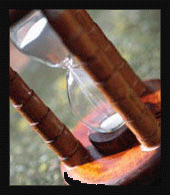 What is Hard Money?
Hard money is made available as privately-held funds provided in cash as private, unconventional loans. Hard money funds are not encumbered by extensive regulations or processes that are used by government-backed conventional loans, therefore, hard money loans are more attractive for financing that has to close quickly with few, if any obstacles. Hard money loans can overcome problems that can delay needed funding and provide relatively fast exchange of funds.
How Are Hard Money Loans Available?
Hard money is provided by investors that are interested in leveraging real estate transactions that yield them a greater return for the use of their money than conventional forms of investing. The investors are usually real estate savvy and enjoy the benefits of providing private funding with relatively small risks since the hard money transactions are sufficiently sheltered behind a tangible property and it's equity. The hard money exchange is a good investment move for both parties - the borrower enjoys fast turn-around that is wanted or needed for their business property needs and the investor enjoys a greater return for the use of his hard money loan.
Hard Money Loan Purposes
Acquisition loans, Bridge loans, Development loans, Gap financing, Interim financing, Mezzanine financing, Short-term credit resolution, Project rescue funds for emergency situations, Factoring of accounts receivable, Raw Land, Bridge Financing, Construction, Bankruptcy Discharge, Refinance, Equity Recapture, Pending Foreclosure, and Poor Credit / Late Pay etc. will be considered; after approval, fast funding in days, when needed, on any type of commercial real estate project; credit challenges not a problem, all requests will be considered.
Hard Money Loan Terms
LOAN AMOUNT RANGE: $1M to $50M per project.
TIMING: Loan decisions can typically be made within 24 hours from the receipt of the required items and documentation needed by underwriting; after loan approval and depending on the attorney's time to draw up the loan agreement/contract, funding can occur within 3 to 7 days or longer.
LOAN TERM: 1 to 12 months or longer
LOAN TO VALUE: 50% or more, depending on the asset/collateral.
INTEREST RATE: from 13% to 20%; Points can range from 6 to 10, depending on the specific property, the borrowers credit and the loan amount.
Terms: The funding parameters, specific terms, timing, and costs will be based on the business analysis and overall risk assessment and strength of the project and the Principals. Since our sources are very competitive, the Principals' project will receive the rate and terms that it deserves.
BROKER INQUIRIES ARE WELCOMED AND APPRECIATED.
IMPORTANT: If you are serious about securing funding, please email us a 1 to 5 page Executive Overview or feel free to call us first.
Commercial Funding International, LLC
Mr. Jerry O'Neill, Managing Member
"Real. Smart. Funding Solutions."
Office: (503) 245-2789
E-mail: ajoneill@commercialfundinginternational.com
Commercial Funding International and CFI are a Trademarks of Commercial Funding International, LLC.
Home Page | Alternative Energy | Asset-Based Loans | Bridge Loans | Business Finance | CEO Letter | Company | Contact Us
Developments | Hard Money Loans | International | Joint Ventures | 100% LTC Loans | Real Estate | Hybrid Debt Program | Unique Capitalization