CEO Letter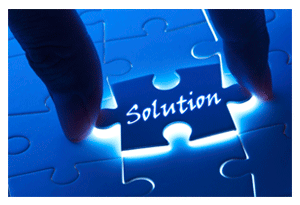 Welcome! This is a short note to say "Thank You!" for visiting our website. This is an exciting time at Commercial Funding International, LLC (CFI) as we continue to broaden our network of strategic partner relationships with key underwriting sources and Lender/Investors in order to best serve the funding needs of our Clients.
CFI is a boutique commercial mortgage brokerage and consulting firm. We are a privately held company and our simple, core values are founded on the philosophy to "treat our Clients as we would want to be treated." Our goal is to get the job done right and that involves respect, resolve, and resources to achieve timely funding results.
My background in the corporate world includes an MBA with over 28 years experience in financial and operational consulting. As a result of that larger company, publicly-traded corporate experience (with its' inherent quarterly profits and earnings per share priority and shareholder focus), I decided to create a firm with a different purpose...one that is dedicated to giving our Clients the priority and personal attention that they deserve.
Our goal is to deliver outstanding results for each and every Client, thus earning the opportunity to create a long-term Client relationship. CFI is committed to adhering to the highest standards of service for our Clients and this core strength sets us apart from our competitors. It can be seen in every aspect of the engagement and relationship the Client has with us.
Our specialty is working on transactions that require "outside the box smart funding assistance". Our financial team can provide in-depth analysis, creative problem-solving concepts and funding results for commercial transactions. Our expertise includes strategic, creative thinking to "architect the deal" so the capital stack makes sense for the Principals involved.
I hope this introductory letter has been helpful and I look forward to speaking with you personally. Please do not hesitate to contact me should you have any questions or comments. Thank you.
"Beloved, I pray that you may prosper in all things and be in health, just as your soul prospers." 3 John 2
BROKER INQUIRIES ARE WELCOMED AND APPRECIATED.
IMPORTANT: If you are serious about securing funding, please email us a 1 to 5 page Executive Overview or feel free to call us first.
Commercial Funding International, LLC
Mr. Jerry O'Neill, Managing Member
"Real. Smart. Funding Solutions."
Office: (503) 245-2789
E-mail: ajoneill@commercialfundinginternational.com
Commercial Funding International and CFI are a Trademarks of Commercial Funding International, LLC.
Home Page | Alternative Energy | Asset-Based Loans | Bridge Loans | Business Finance | CEO Letter | Company | Contact Us
Developments | Hard Money Loans | International | Joint Ventures | 100% LTC Loans | Real Estate | Hybrid Debt Program | Unique Capitalization