ASSET-BASED LOANS (INCLUDING IN-GROUND ASSETS)
ASSET TYPES: Commercial Real Estate, Equipment, Assignable Assets, Stocks, Bonds, Sports Contracts, Precious Metals, Accounts Receivable, Cash, Gems, Fine Arts, etc.
IN-GROUND ASSETS / MINED RESOURCE OVERVIEW
We have Lender/Investor underwriting group sources that can provide funding up to 30% of the "Proven Value" of the asset; $5M minimum funding request requirement for In-Ground Assets. This is for current owners of in-ground and out of ground mineral reserves to provide financing leverage against these assets.
Assets that are able to be funded include:
- Precious metals (Gold, platinum, copper, silver, etc)
- Energy (Oil, Gas, Coal, etc)
- Producing and non-producing assets
- Minerals or metals located in a secure location or bonded warehouse
Also, other Asset-Based collateral (potential value) that can be used for loan purposes include:
Business Based: Accounts receivable, aerospace leases, Bankruptcy Chapter 11, Bankruptcy receivables, Commercial contracts, Commercial deficiency portfolios, Commercial leases, Construction receivables, Equipment leases, Equipment timeshares, International receivable, Letter of Credit, Medical receivables, Partnership agreements, Purchase orders, Sports contracts, Trade acceptance drafts, Vendor carry-back paper, and Warehouse inventory lines. Contingency Based: Commercial judgments, Commissions, Consumer judgments, Corporate charitable contributions, Franchise fees, License fees, Royalty payments (including mineral rights fees), and Sales revenue. Government Based: Farm contracts and conservation reserve payments, Lottery winnings, and Tax refunds. Insurance Based: Annuities, Casino winnings, corporate retirement plans, Funeral purchase assignments, Life settlements, Prizes and awards, and structured settlements and class action awards.
Asset-Based Loan Terms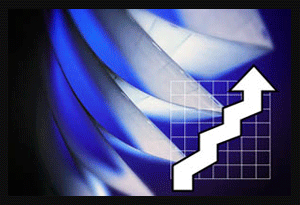 LOAN AMOUNT RANGE: $1M to $100M.
TIMING: Loan decisions can typically be made soon after the receipt of the required items and documentation needed by underwriting; after loan approval and depending on the attorney's time to draw up the loan agreement/contract, funding can occur within 3 to 7 days thereafter.
LOAN TERM: 6 to 12 months or longer
LOAN TO VALUE: 30% to 90%, depending on the asset/collateral.
Terms: The funding parameters, specific terms, timing, and costs will be based on the business analysis and overall risk assessment and strength of the project and the Principals. Since our sources are very competitive, the Principals' project will receive the rate and terms that it deserves.
BROKER INQUIRIES ARE WELCOMED AND APPRECIATED.
IMPORTANT: If you are serious about securing funding, please email us a 1 to 5 page Executive Overview or feel free to call us first.
Commercial Funding International, LLC
Mr. Jerry O'Neill, Managing Member
"Real. Smart. Funding Solutions."
Office: (503) 245-2789
E-mail: ajoneill@commercialfundinginternational.com
Commercial Funding International and CFI are a Trademarks of Commercial Funding International, LLC.
Home Page | Alternative Energy | Asset-Based Loans | Bridge Loans | Business Finance | CEO Letter | Company | Contact Us
Developments | Hard Money Loans | International | Joint Ventures | 100% LTC Loans | Real Estate | Hybrid Debt Program | Unique Capitalization