Business Financing
We can help provide financing for the following industry categories:
Advertising Specialty, Apparel and Textile Products, Aerospace and Defense, Business Services, Chemical Products, Communication, Consumer Products, Distribution, Electronics and Electronic Equipment, Fabricated Metal Products, Food and Related Products, Furniture and Fixtures, General Building Contractors, Health Services, Hotels and Other Lodging, Industrial Machinery and Equipment, Information and Financial Services, Lumber and Wood Products, Manufacturing, Media and Telecommunications, Paper and Allied Products, Personal Services, Printing and Publishing, Real Estate, Rubber and Plastics, Special Trade Contractors, Specialty Retail, Sports Franchise Arenas and Entertainment Theater Chains, Transportation Equipment, Wholesale Trade Durable Goods, and Wholesale Trade Non-durable Goods.
Business Financing Explained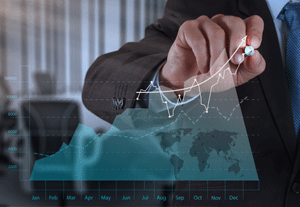 Business Finance
On a case-by-case basis, Commercial Funding International, LLC (CFI) can help secure commercial business financing through our third party sources for different types of businesses that need funding quickly and conveniently. Our underwriting and funding sources will strive to locate the most advantageous financial structure available in the marketplace for the Client given the specific situation of that Client. As stated before, we can help provide commercial business financing for complex and difficult situations across many industry sectors.
For those companies that are unable to obtain financing from traditional lenders, our sources can help provide a solution for companies that require creative and prompt funding. This could include companies that: experience rapid growth, have seasonal needs, have increased fixed asset needs, want to acquire a business, purchase real estate, expand a business, refinance debt, acquire machinery, equipment, furniture, or fixtures, construct a building, renovate existing property, provide additional working capital, etc., as well as companies experiencing: financial problems, insufficient earnings, and general cash flow problems.
Our commercial business financing services include: Accounts Receivable Financing, Asset Based Lending, Cash-Flow Solutions, Chapter 11 Reorganizations, Corporate Consulting, Debt Restructuring, Equipment Financing, Factoring, Franchising, Inventory Financing, Leveraged Buyouts, Lines of Credit, Management Buyouts, Refinancing, Secured Commercial Lending, Subordinated Debt, Trade Financing, Turnarounds, Working Capital Loans, and the financing of rapidly growing companies.
COMMERCIAL BUSINESS FINANCING: We assist clients with traditional commercial financing requests but our specialty is working on real estate and business financing transactions that require "outside the box smart funding assistance" in the form of senior debt commercial financing, mezzanine financing, participating debt, subordinated debt, equity capital, joint ventures, credit and/or balance sheet enhancement, and high leverage financing. Even though the funding request may be more challenging, we roll up our sleeves and go to work with persistence to secure the best rate and terms for that specific project, given its overall risk assessment. Our financial network is comprised of strategic relationships with select people with proven expertise. This is our single biggest competitive advantage that we employ to help achieve funding results for your project.
BROKER INQUIRIES ARE WELCOMED AND APPRECIATED.
IMPORTANT: If you are serious about securing funding, please email us a 1 to 5 page Executive Overview or feel free to call us first.
Commercial Funding International, LLC
Mr. Jerry O'Neill, Managing Member
"Real. Smart. Funding Solutions."
Office: (503) 245-2789
E-mail: ajoneill@commercialfundinginternational.com
Commercial Funding International and CFI are a Trademarks of Commercial Funding International, LLC.
Home Page | Alternative Energy | Asset-Based Loans | Bridge Loans | Business Finance | CEO Letter | Company | Contact Us
Developments | Hard Money Loans | International | Joint Ventures | 100% LTC Loans | Real Estate | Hybrid Debt Program | Unique Capitalization