COMMERCIAL FINANCING, COMMERCIAL PROJECT FINANCING, COMMERCIAL LOANS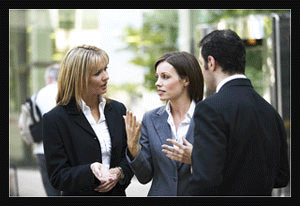 Commercial Funding International, LLC ("CFI") is a boutique commercial mortgage brokerage and consulting firm. One of our unique market niches is USA and International Commercial Project Financing, ranging from $1M to $1B and larger. We serve through our mission to be a catalyst to help achieve timely funding results for our Clients.
Geographic Area: North America, South America, Caribbean, Western/Eastern Europe, Australia/New Zealand, Korea, Japan, Taiwan, Malaysia, Indonesia and other select USA-friendly locations worldwide
Commercial Funding Types: New development, acquisition and refinance.
Commercial Financing Amounts: Minimum loan amount is $1 million in the USA; $2M minimum for International Project Financing; no maximum loan amount.
Commercial Financing Property Types: Virtually all types of commercial real estate including: hotel resorts and casinos; alternative energy (solar, wind, geothermal, hydro, biomass, waste conversion, etc.); office, mixed-use, assisted living, multifamily, retail, industrial, medical/ dental; public-use facilities; infrastructure (highway, rail, bridges, roads, etc.); recreational facilities, storage/warehouses, etc.
Commercial Financing Loan Terms: Terms will be determined by property type, loan amount and findings during formal underwriting. Possible loan terms include: 5-10 year term loans amortized over 10, 20, 25 or 30 years; 15-30 year term loans amortized over 15, 20 or 30 years.
Commercial Financing Rates: Rates are calculated from cost of funds against LIBOR, Prime or Treasury rates. This is determined based on property type, loan amount and findings during formal underwriting. Ranges are estimated between 6% - 8% with no pre-payment penalties after 24 months.
Loan to Value: Up to 80%--depending on property type, loan amount and other factors; this also could include up to 70% of "completed value", which could mean up to 100% of costs.
Debt Service Coverage Ratio (NOI/debt service): Minimum 1.25x, varies by property type.
Recourse/Non Recourse: This can only be determined through formal underwriting.
BROKER INQUIRIES ARE WELCOMED AND APPRECIATED.
IMPORTANT: If you are serious about securing funding, please email us a 1 to 5 page Executive Overview or feel free to call us first.
Commercial Funding International, LLC
Mr. Jerry O'Neill, Managing Member
"Real. Smart. Funding Solutions."
Office: (503) 245-2789
E-mail: ajoneill@commercialfundinginternational.com
Commercial Funding International and CFI are a Trademarks of Commercial Funding International, LLC.
Home Page | Alternative Energy | Asset-Based Loans | Bridge Loans | Business Finance | CEO Letter | Company | Contact Us
Developments | Hard Money Loans | International | Joint Ventures | 100% LTC Loans | Real Estate | Hybrid Debt Program | Unique Capitalization