Bridge Loans
Bridge Loan Lenders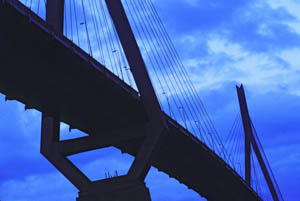 CFI has national, private bridge loan lenders available to meet our Clients needs. They specialize in creative short-term bridge loan solutions for qualified Clients who have an urgent need for funding in the range from $1M to $50M. These solutions enable Clients to take advantage of opportunities requiring immediate turnaround and are developed exclusively for those seeking alternatives to conventional bank loans.
Most of these unique bridge loan lenders have experience in real estate acquisitions, investments, management and development. This background gives them the expertise to underwrite and quickly assess complex opportunities and non-conventional situations in order to deliver a fast closing. Our lending sources respect time constraints and their goal is to respond quickly to loan requests and fund inquiries within 30 days of the receipt of an executed Letter of Interest.
One of our bridge loan lending sources has an underwriting philosophy that is driven by the formulation of exit strategies for their investment. As a result, they will really consider the "story" of the potential transaction. In effect, this frees them and the Client from the constraints of inflexible, underwriting that is driven merely by rigid formulas. If the lender can develop a comfort level that the Client can take them out at loan maturity, they will underwrite up to 90% financing, dependent upon the situation and property type.
As long as your opportunity makes sound economic sense, we have funding sources available to help provide you a needed short-term Bridge Loan.
Bridge Loan Financing
Bridge loans are loans used for a short duration of time until permanent financing is secured or the collateral is sold. Bridge loans are a perfect solution to immediately capitalize on a timely acquisition or business opportunity because they allow Clients to act quickly. These loans can be used for acquisition, buy-outs, foreclosures, cash out and construction purposes. It is a form of short-term financing made for 1 month to 12 months (extensions are possible; up to 36 months, with extension options incorporating rate step-ups and extension fees). This allows the Client the time to obtain more permanent and lower cost financing.
We are regarded as an "added-value" broker, working to serve the best interests of all parties concerned. We can provide our clients with assistance to minimize cash flow risk and provide funds at the lowest possible financing cost.
Bridge Loan Rate The rate on a bridge loan will vary (most bridge loans are at a floating rate over Prime or LIBOR) but as you would expect, "the higher the leverage employed, the higher the rate will be." Our lenders can tailor the loan terms to the specifics of each transaction, dependent upon property type, cash flow predictability, rollover, sponsorship, loan-to-value, debt service coverage, nature of the security interest, and potential exit strategies.
Bridge Loans - The Perfect Short-Term Tool
Bridge loans are a tool and should not be confused with standard term loans. They are used for properties or situations that require quick financing and there is a premium you pay for this type of financing.
Bridge Loan Financing - Building Confidence
You should have confidence that the return on investment and/or gains derived from employing this financing tool will outweigh the inherent costs.
Bridge Loan Uses:
Some possible reasons for Bridge Loans are:
Bridge Loans for Business Expansion or Restructuring
Unique situations that make economic sense
Bridge Loan Financing for Foreclosures
Partnership disputes; partner or equity buyouts
Rehabilitation and Renovations
Sale-Leaseback
Refinancing
Balloon Note Due
Bridge Loans for Bankruptcy Resolutions
Foreclosure avoidance
Debt Restructur
Bank Workouts
Business Merger and/or Acquisition
Quick close Acquisitions
Bridge Loan Financing for Tax Lien Payoff
Bridge Loan Financing for Judgment Payoff
Need a $1M or larger Bridge Loan? Contact us now for your Bridge Loan financing needs.
BROKER INQUIRIES ARE WELCOMED AND APPRECIATED.
IMPORTANT: If you are serious about securing funding, please email us a 1 to 5 page Executive Overview or feel free to call us first.
Commercial Funding International, LLC
Mr. Jerry O'Neill, Managing Member
"Real. Smart. Funding Solutions."
Office: (503) 245-2789
E-mail: ajoneill@commercialfundinginternational.com
Commercial Funding International and CFI are a Trademarks of Commercial Funding International, LLC.
Home Page | Alternative Energy | Asset-Based Loans | Bridge Loans | Business Finance | CEO Letter | Company | Contact Us
Developments | Hard Money Loans | International | Joint Ventures | 100% LTC Loans | Real Estate | Hybrid Debt Program | Unique Capitalization