INTERNATIONAL LOANS, INTERNATIONAL COMMERCIAL LOANS, INTERNATIONAL FINANCING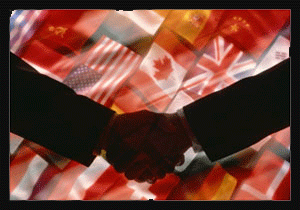 International Commercial Loans and International Financing is one of the niche specialties of Commercial Funding International, LLC ("CFI").
CFI is a boutique commercial mortgage brokerage and consulting firm. We serve our Clients through our mission to be a catalyst to help achieve timely funding results.
For projects outside the USA, CFI has a minimum $5M (USD) minimum funding request requirement; we prefer $10M (USD) and higher funding requests (for all phases).
INTERNATIONAL LOANS: We will work on viable international project financing requests, International Loans, International Loan Requests, International Funding, International Business Loans, International Commercial Loans, International Private Lender funding requests, International Commercial Financing, International Commercial Lending requests, International Project Financing, International Project Funding, International Loan Brokers, International Commercial Loan, Big Loans Fast, International Loan, and Fast International Loan requests.
If you are looking for international financing or an international loan, we can leverage our established network and strategic relationships with the goal to help get the job done for you. Our network includes Lenders and underwriting sources that have delegated underwriting authority for some of the largest international banks, investment banks, lenders, correspondents, conduits, unions, insurance companies, hedge funds, pension funds, capital and credit companies, private accredited investors, and private lenders.
Regarding international financing, our overall methodology is designed to help secure the right Lender/Investor for your specific project. As a result, our existing relationships can help drive your business results. We have direct relationships with Lenders and Lender/Investor underwriting sources that serve their Clients and get many projects funded every year. For example, one of our sources completed over 2,000 transactions representing over $11 Billion in fundings since 2008.
BROKER INQUIRIES ARE WELCOMED AND APPRECIATED.
IMPORTANT: If you are serious about securing funding, please email us a 1 to 5 page Executive Overview or feel free to call us first.
Commercial Funding International, LLC
Mr. Jerry O'Neill, Managing Member
"Real. Smart. Funding Solutions."
Office: (503) 245-2789
E-mail: ajoneill@commercialfundinginternational.com
Commercial Funding International and CFI are a Trademarks of Commercial Funding International, LLC.
Home PageCompanyCEO LetterInternationalAlternative EnergyReal EstateJoint VenturesDevelopmentsBusiness FinanceBridge LoansHard Money Loans100% LTC LoansAsset-Based LoansUnique CapitalizationHybrid Debt ProgramContact Us